Smart picture framing
Wundershine makes it extremely easy to get a feed of fresh pictures and digital art from your smartphone or camera to the walls of your home.
Refresh at will
Your pictures will finally get their moment in the sun. No need to take frames off the wall and mess around with rulers, calculators, paper cutters, metal clips, or sticky tape.
Easy loading slot
Hidden slot at the bottom for one-step swapping. Recessed shape for easy removal.
Easy loading slot
Hidden slot at the bottom for one-step swapping. Recessed shape for easy removal.
The Reframe
Premium quality natural wood. An internal stack of shaped layers guides and clamps the print in place.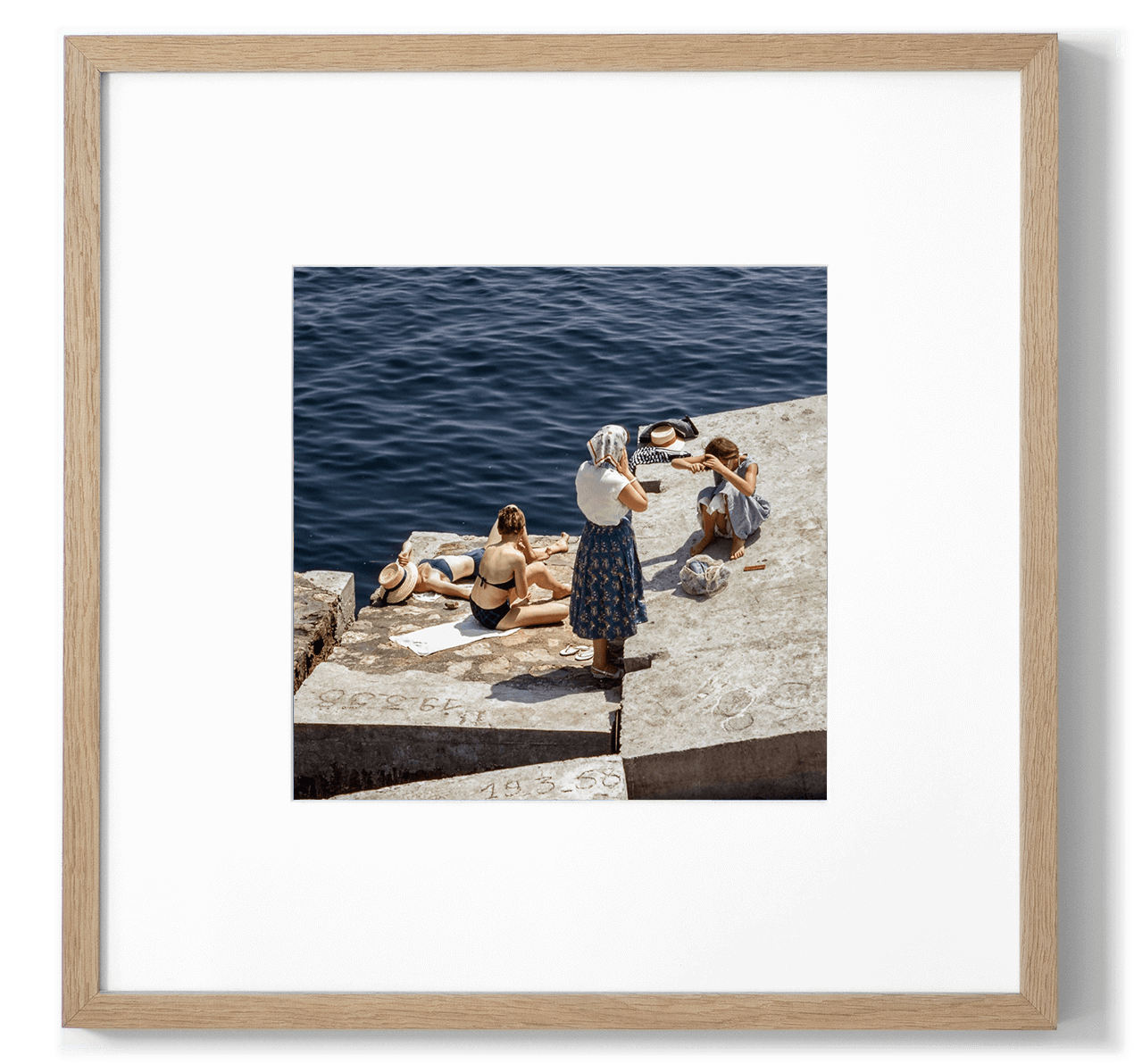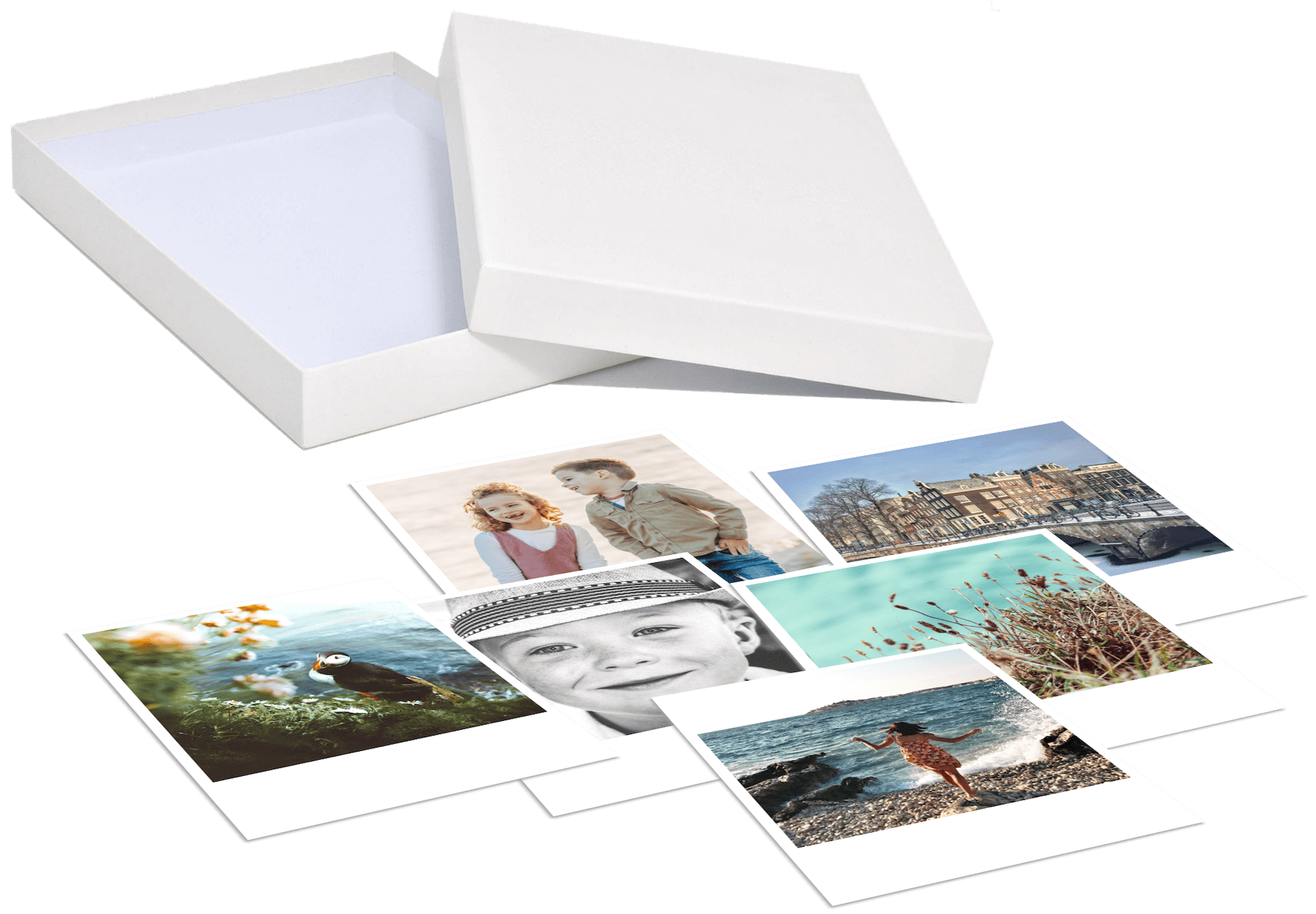 Compatible prints delivered to your home
Your best pictures will no longer get lost between thousands of screenshots, folders, and apps on multiple devices. Browse your beautiful large prints and keep special moments alive.
What's showing?
A fresh picture for any occasion.
Create a playlist for your wall
Use the app to add pictures to your Queue over time. Share from apps like Instagram and Google Photos. The beautiful photo that you took with your digital camera can be added as well.
Add to your queue anytime
Ensure a picture will feature on your living room wall later with just two taps. No need to order prints right then.
Order a pack of prints when you're ready
Our gallery quality prints are printed on premium card stock with a lustre finish. All Reframe purchases include a discount code for a free 5-pack, including global shipping.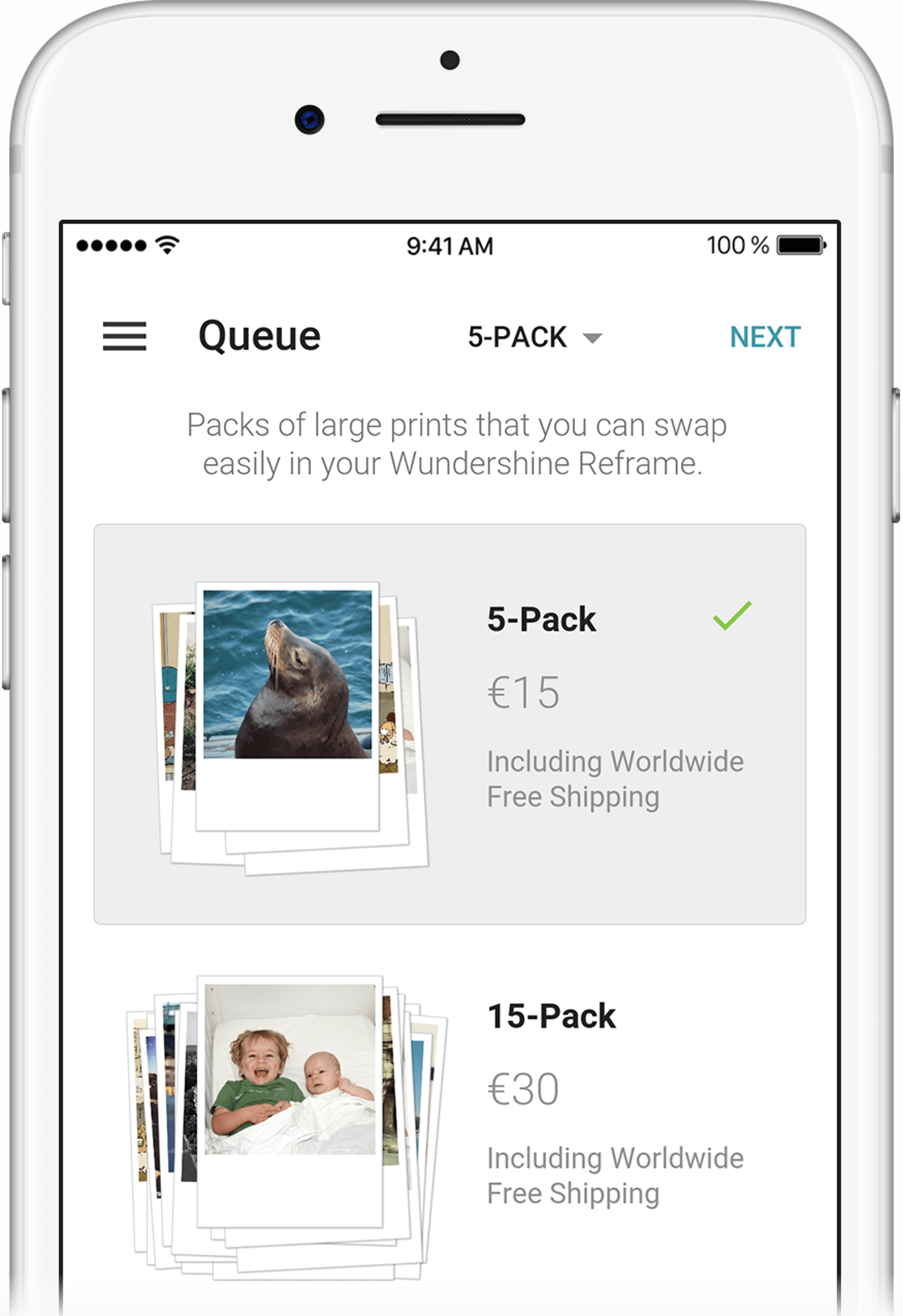 Add photos from your digital camera
Upload to Google Photos, iCloud or another cloud service and select shots for your Reframe with the Wundershine app.
Complete layout freedom
Use the intuitive pinch zoom tools in the app for cropping and resizing. You can keep full portrait or landscape images and import collages. Prints and layouts will always fit the Reframe perfectly.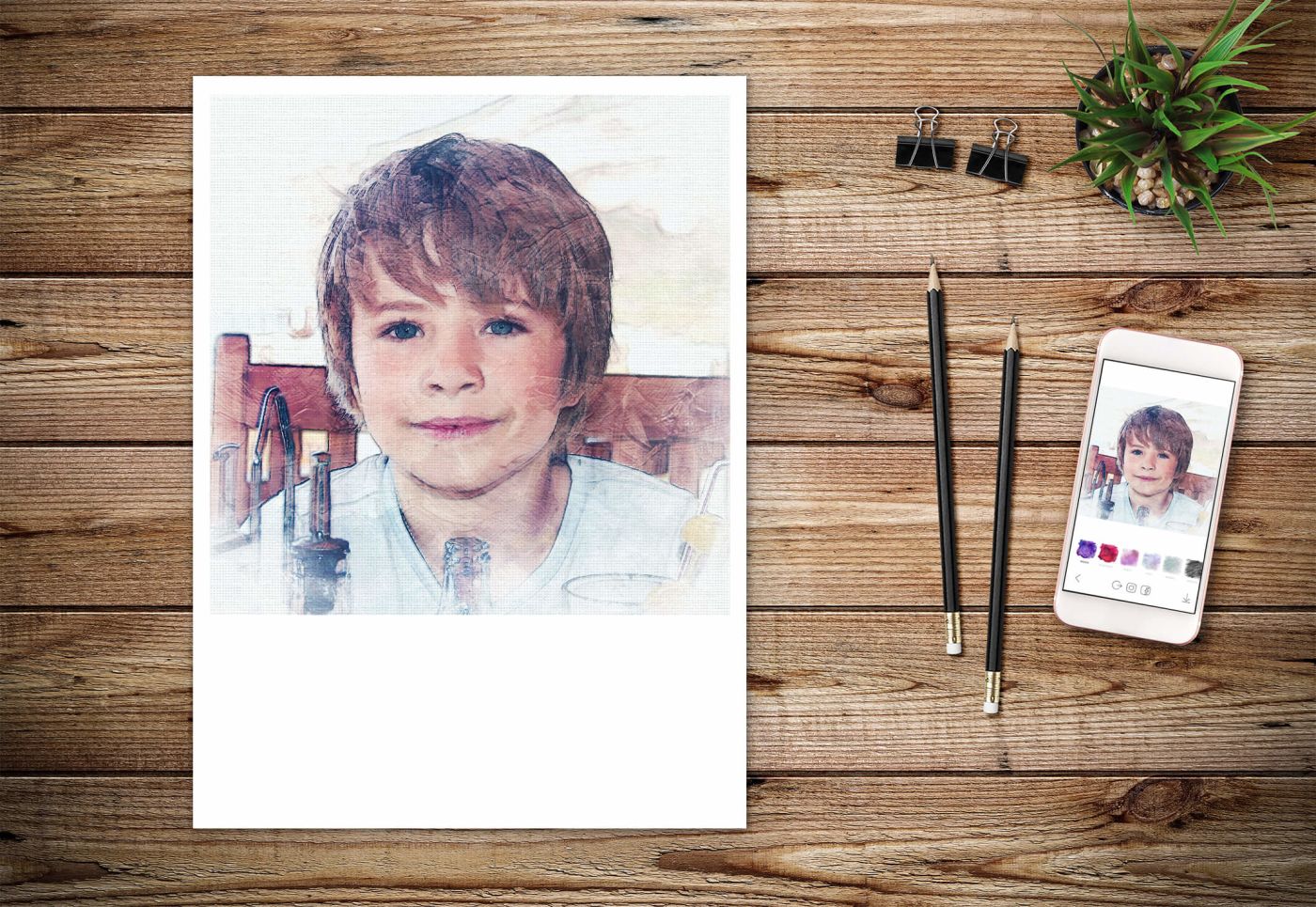 Showcase art created with third party apps
With the latest creative apps in the app stores, you can turn your photos or ideas into sophisticated and decorative art with just a few taps. Just hit share in these apps to add your masterpiece to your Wundershine queue.
Get started
When you place an order for a Reframe, you will promptly receive an email with a personal discount code that you can redeem in the mobile app to get your first print pack for free!
A perfect gift
The Reframe is a popular gift as well. The recipient or the giver can use the discount code to order the free prints. Let us know via mail or chat if you have any questions concerning a (gift) order or current delivery times.